As part of our Australian market growth strategy, a senior team from exedee recently attended the Countrywide Food Service Distributors (CW) conference in Adelaide.
CW is Australia's largest group of independently owned food service distributors, delivering goods to over 60,000 food service outlets nationally. Operating from more than 160 locations Australia-wide, and with annual revenue in excess of $3 billion, this group is a substantial user of services associated with the warehousing and distribution of multi-temperature food packaging and products.
CW holds its annual National Member Conference each year in October, where the business owners, key management, and decision-makers engage with their food supplier partners and members. In 2018, they launched their first ever "Service Provider Trade Show" in conjunction with their Food Supplier Trade event.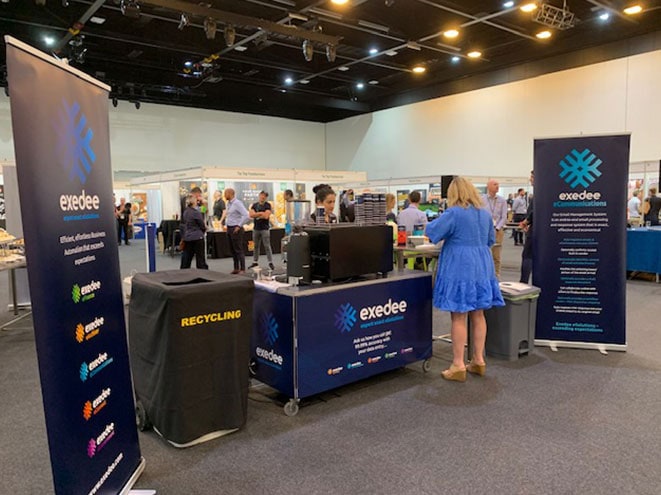 Earlier this year, CW approached us via an exedee website enquiry and invited us to participate in this event, which was held in Adelaide in October 2022. It is an excellent opportunity for Service Providers such as ourselves to engage with a large group of key CW member and food supplier decision-makers from across Australia, and offer our services to them.
We saw this as a great opportunity to showcase our new exedee brand, and connect with a large, diverse group of Australian businesses who could potentially become our customers and contribute to our Australian market growth targets.
We therefore committed to a significant sponsorship at the event, with a not only a fully-branded stand at the Service Provider Trade Show, but also a fully-branded barista coffee cart (which was very popular!) Some pictures of our presence at the event are below.