Exedee are pleased to announce the opening of a new office in Invercargill, facilitated by the recent win of the Invercargill City Council Property Files digitisation project. The opening of the exedee Invercargill office will allow the digitisation project to be streamlined and supported locally, which was an important factor in the Council's decision to award the project to exedee.
This exciting new project is being driven and automated by exedee's NOVA software suite. The company has a long history and strong track record in Property File Digitisation for Councils – including Councils in both New Zealand and Australia having won various awards for Digitisation Project Management using their exclusively configured software. They also know Invercargill well, having already completed Southland District Council's extensive property file digitisation project 3 years ago.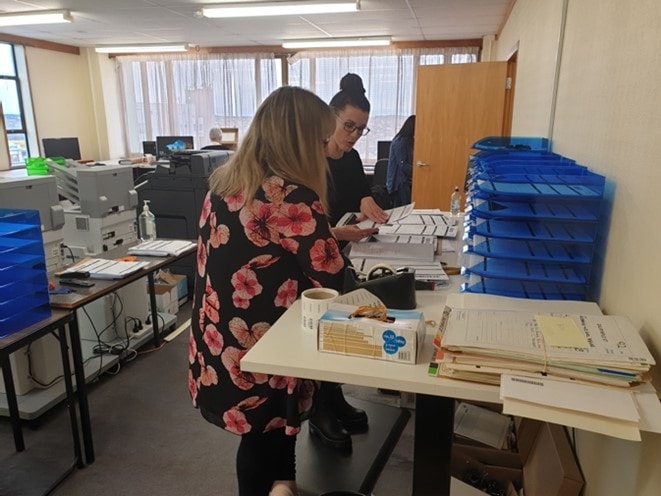 Chief Executive of exedee Desi Lorand says "our many years of experience working with Councils in this particular area means the Invercargill City Council can trust our software and feel safe with the digitisation process – especially with the added extra layer of local support.
Our eSolutions software suite is purpose-designed and exclusive to exedee, and gives customers full control of their business automation. I believe this, combined with our extremely high level of accuracy in scanning and quality of data was a significant factor in the selection of our company by Invercargill City Council for this important project".
Council Group Manager Customer & Environment Trudie Hurst said "it's great that we are bringing one of these last parts of Council that are perhaps still considered a bit analogue into the digital age. And partnering with local company exedee on a significant project like this is always a bonus".
The exedee office is in Don Street, Invercargill. A manager and number of new staff have already been recruited.